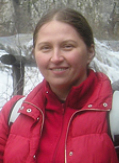 President: Renata Matoničkin Kepčija
Renata works as an associate professor in Division of Zoology, Depatment of Biology, Universtiy of Zagreb (Croatia). Her scientific work involves: protozoan ecology in karstic freshwaters, on peatbogs and in subterranean habitats; assessment of antropogenic influences on freshwater biocoenoses; bioindication of protozoans and macrozoobenthos in natural and artificial ecosystems; monitoring of revitalisation effects on biota within protected areas.
---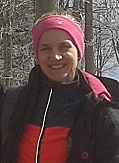 Vice president: Mirela Sertić Perić
Mirela is Assistant Professor at the Department of Biology, Faculty of Science, University of Zagreb (Croatia). Her research focuses on ecology of aquatic insects (macrozoobenthos); spatio-temporal dynamics of macroinvertebrate communities in running waters; macroinvertebrate drift; hydromorphological, anthropogenic and global change influences on the structure and function of aquatic ecosystems; abiotic and biotic (food-web, habitat complexity) factors affecting the spatio-temporal macrozoobenthos dynamics; ecology of karst and tufa-precipitating waters; ecology of alpine/glacier-fed streams; ecological consequences of glacier retreat; lake outlets.
---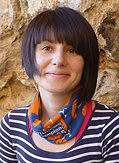 Secretary: Ana Previšić
Ana is Assistant Professor at the Department of Biology, Faculty of Science, University of Zagreb (Croatia). Her research focuses on diversity, taxonomy, phylogenetics, phylogeography and ecology of aquatic insects (primarily caddisflies; Trichoptera, Insecta), ecology of freshwater macroinvertebrates, ecological integrity and quality assessment of freshwaters, and response of freshwater biota under multiple stressors